MAFSM Community Demonstrations
MAFSM Community Demonstrations
In 2012, MAFSM received recognition for outstanding education and outreach conducted with the 3D Model.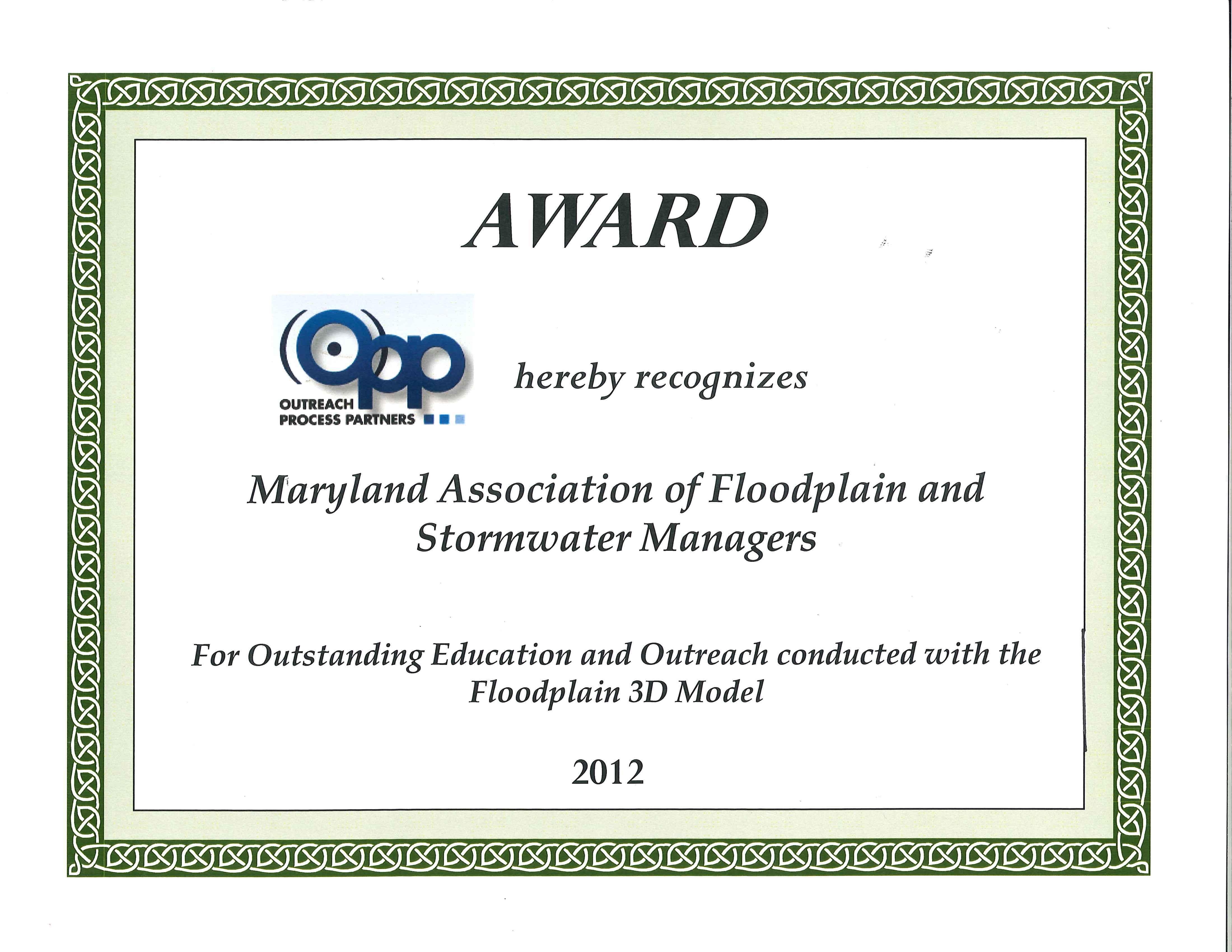 December 2011 –  Frost Elementary
March 2012 – Emergency Management Institute
March 2012 – Carroll County Envirothon
April 2012 – Western MD Science and Engineering Festival
April 2012 – Clemens Crossing Girl Scout Troop
May 2012 – Deep Run Elementary
May 2012 – ASFPM Conference Presentation and Award
June 2012 – Boy Scout Troop 601
August 2012 – Montgomery County Fair
April 2013 – John Hanson Montresorri School, Oxon Hill, MD
May 2013 – Walkersville Elementary School
May 2013 – Centreville Elementary School
November 2013 – Ilchester Elementary STEM Career Day
December 2013 – Phelps Luck Elementary Readers are Leaders Club
March 2014 – Phelps Luck Elementary Fourth Grade
May 2014 – Western Maryland STEM Festival, Frostburg State University
December 2014 – Charles Carroll Elementary School, 3rd grade
January 2016 – Children and Company Preschool
February 2016 – Discover Engineering Family Day, National Building Museum, Washington, DC
April 2016 – Take Your Daughters and Sons to Work Event, Michael Baker International, Alexandria, VA
2016 – Lake Seneca Elementary School, Germantown, MD
2016 – Cub Scout Pack 169 Webelos, Monrovia, MD
MAFSM was awarded a WARD'S 3D Flood Simulation Model in 2011.  MAFSM received this as part of a program to get WARD'S Stormwater Floodplain Simulation Systems into local schools impacted by flooding. To check out more on OPP's program to get Flood Risk Education in Schools visit their Facebook page.
Train-the-trainer seminars have been held at our 2011-2014 conferences.
Please check out our YouTube videos from the 2011 conference here and here.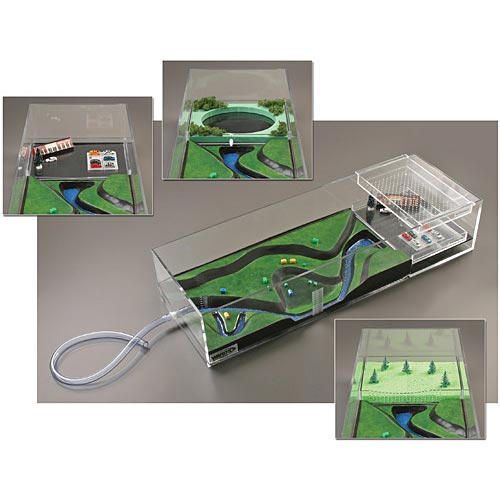 The goal of this initiative is to get WARD'S 3D Flood Simulation Model into the school systems with priority focus on inner-city schools who could not otherwise afford the model on their own. Special emphasis will be on schools located in floodplains and/or in areas that have experienced recent flooding. The benefits of this campaign will be to:
Help children who have been through a flood understand it from an engineering and scientific standpoint in order to process the trauma and give them a sense of control over their world.
Raise awareness of the benefits of properly managed water resources and promote ASFPM and the profession of floodplain management to students through hands on-demonstrations and lessons.
MAFSM is currently seeking schools that are interested in a demonstration of the model.  More information about the 3D Model can be found in a brochure available for download here.  If you would like a demonstration, please contact Necolle Maccherone at Necolle.Maccherone@mbakerintl.com.
MAFSM is committed to working toward flood risk education and outreach.
Trainer Resources
To reserve the model, please contact Paul Slonac at PSlonac@mbakerintl.com.